GemSpot
Your Gem Spot yoni egg serves as a powerful ally to helping you bring more authenticity into your life. It supports and encourages you to blossom and spin creativity, honouring your story and your season. 
We have selected only high quality crystals with remarkable properties to help you heal and grow, ensuring fair trade and a loving attitude.
ROSE QUARTZ
"Rose quartz is the stone of unconditional love and infinite peace. It is the most important crystal for the heart and heart chakra, teaching true essence of love. It purifies and opens the heart at all levels, and brings deep inner healing and self-love. It is calming, reassuring, and excellent for the use in trauma or crisis."
"If you want to attract love, look no further than romantic Rose Quartz."
"Placed by your bed or in the relationship corner of your home, it is so effective in drawing love and relationships towards you that it often needs Amethyst to calm things down. In existing relationships, it will restore trust and harmony, and encourage unconditional love."
"Rose Quartz strengthens the physical heart and circulatory system and releases impurities from body fluids. Placed on the thymus, Rose Quartz aids chest and lung problems. It heals the kidneys and adrenals and alleviates vertigo. Rose Quartz is said to increase fertility. The stone or elixir [and use in the Yoni] soothes burns and blistering and soothes the complexion. It is helpful in Alzheimer's, Parkinson's, and senile dementia."
– The Crystal Bible
PERSONALITY FLAVOUR
Each crystal resonates with one of the five Blast Personality Flavours. Rose Quartz is considered a Poet Flavour, meaning it helps develop our personality through an interesting story. Rose Quartz is great if your Poet Flavour is the lowest among your personality profile.
To find your Personality Flavours, take the quiz here.  
We suggest buying a GemSpot that enhances the Flavour in you that is least present. By doing this, the GemSpot will help you become more complete and help you develop new abilities and personality traits. 
E-BOOKLET
Your Gem Spot comes with an e-booklet that explains the history of the GemSpot, how to activate and use your intimate bijou and the base from which to develop your practice. We encourage you to personalize this ceremony and adapt it to reflect your uniqueness.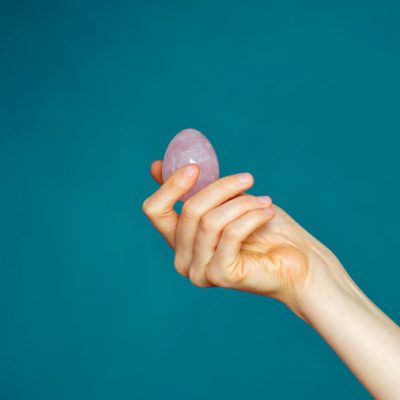 BECOME A KEEPER OF A GEMSPOT
ORDER
• Shipped within 48 hours worldwide.
• 100% Satisfaction Guaranteed
• Free shipping with a cart value of 80 CHF or more. 
• Secure payment with Stripe processing
A personality quiz to help you choose a stone that matches your season as a woman