Sonic Wisdom Cards
Intelligent syllables to enhance your decisions
12 years of research condensed in a sleek, thought provoking deck of "oracle" cards.
Nine key syllable cards and one universal card recreate 820 possible strategies.
The power of this artistic language activates specific talents in us through your own voice, logic and intuition.
The origins of the syllables date back to the popular traditions of Japanese aikido, Indian vedantas, Celtic chants and Sumerian iconography, wrapped in a cohesive formula or romantic alien mythology.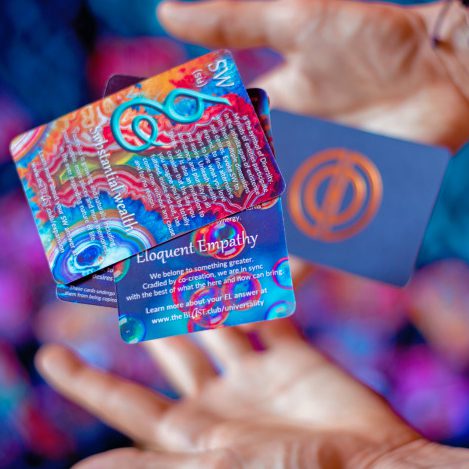 Inspiration



Pull Sonic Wisdom cards as a simple way to get inspired and connect with out of the box ideas
Decisions



Sonic Wisdom delivers the missing elements to complete your strategy and improve decisions
THE ZONE



The cards stimulate our resources 
through vibration to get in our peak performance Zone
ENHANCE



Sonic Wisdom builds eloquence through verbal and non verbal tips and specific vibrations
HOW THEY WORK
Each syllable is designed to stimulate specific reflexologic points in the mouth palate and teeth towards the nervous system.
Art is the language of the subconscious, which covers the 80% of what we believe, think, dream, fear and desire. Bringing the syllacodes alive in a unique recreated environment is the most powerful (and fun) way to induce and awaken our abilities and decisions. 
The nine sounds are designed to combine their purpose and form organic phrases, as personal mantras and coaching anchors.
Each syllacode contains a vowel and a consonant. Are you interested in more of the way they work? Read the instructions here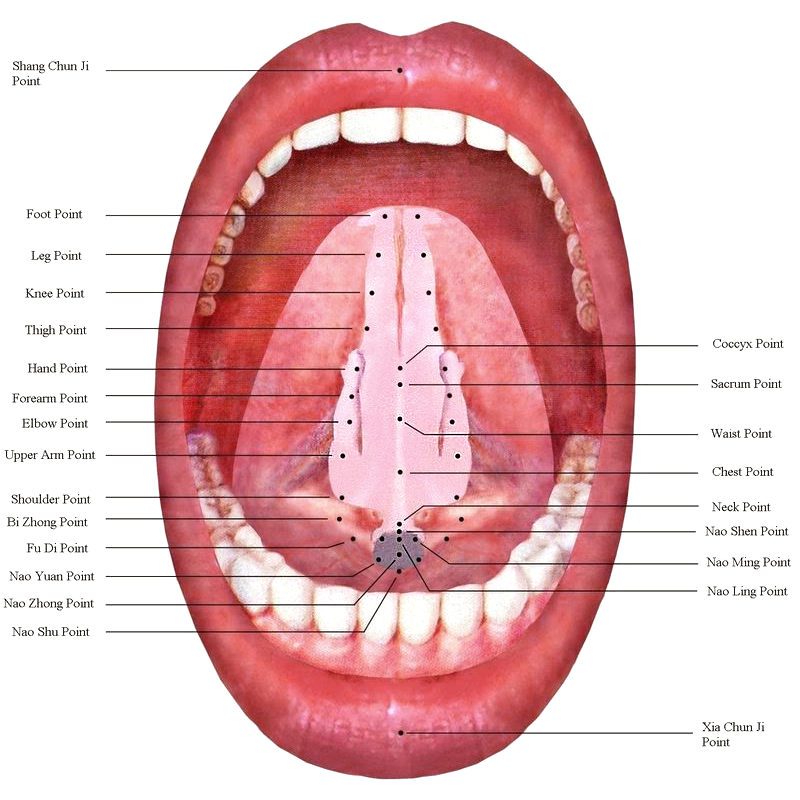 Features
• Each card includes a glyph, an IPA (International Phonetic Alphabet) translation, an introductory explanation and its use, a series of keywords highlighting the syllacode's meaning and pronunciation, an affirmation, and a link to a specific webpage with more information.
• Many decks can be piled and shuffled together, to be able to pull a same card more than once in a session. Artists, healers, shamans use up to 10 of these decks together, to arrange intricate patterns, or assist many people at the same time during group sessions.
• Because of their sleek, luxurious and creative design, people have started displaying them as hands-on art, spread across the coffee table and shelves.
• A visible magnetic band on the back of each card enables it to quickly and powerfully charge and discharge itself, making it easy for many people to use the same deck, or for you to set a particular signature of your own. The band can also be used to charge other objects, such as stones, food, gifts, with the empowering attitude of the card.
• Every two years Blast releases a new Universal card, available to the guardians of a Sonic Wisdom deck.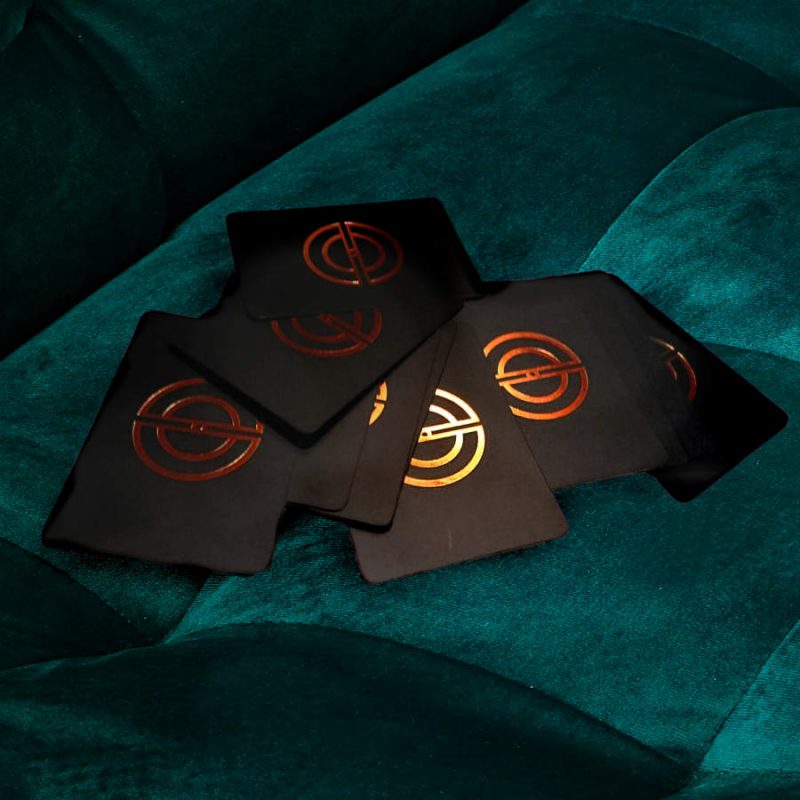 Embedded

 Instructions
Each card contains the information and instructions so no additional book is needed.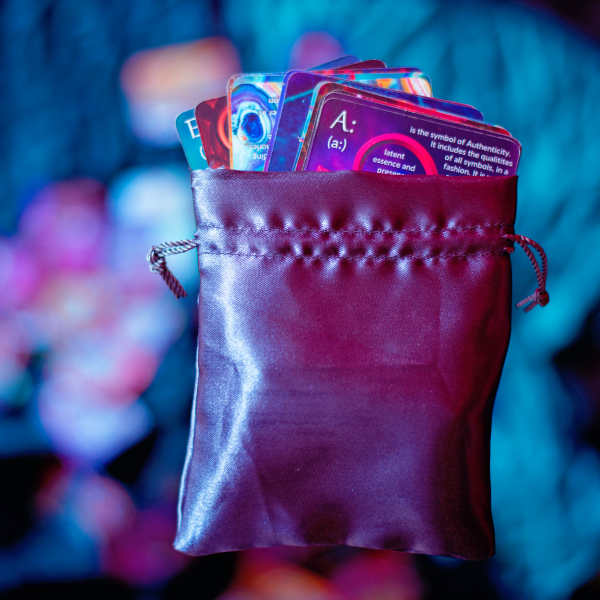 Travel Friendly
The deck weighs 38 grams. Its thin, lightweight size and soft portable pouch make it an easy travel companion.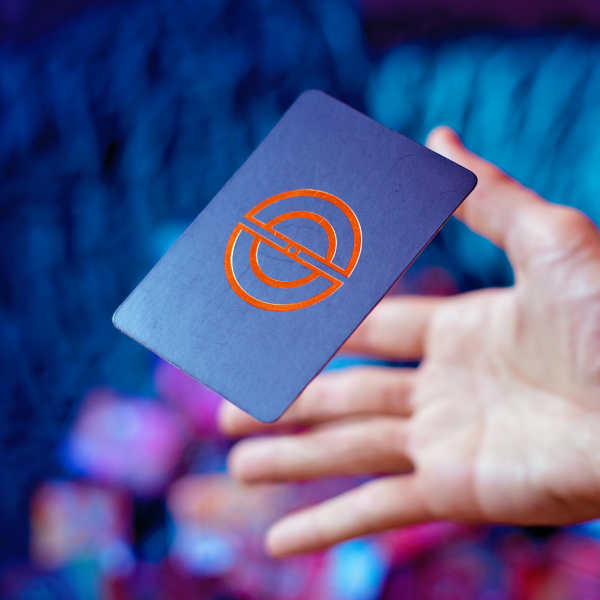 Charge-Discharge
The magnetic emblem on the 
back
charges and discharges the cards and other objects.
Become a guardian of Sonic Wisdom Cards
ORDER
• Shipped within 48 hours worldwide.
• 100% Satisfaction Guaranteed
• Free shipping with a cart value of 80 CHF or more. 
• Secure payment with Stripe processing
Article posted about the
origins of the cards and its research